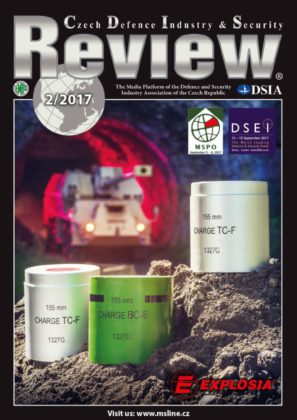 Dear readers,
The last issue of the CDIS Review Journal, on the occasion of the IDEX exhibition held in Abu Dhabi, introduced numerous significant and important en­terprises dealing in defence and security industry in the Czech Republic.
The similar journal of Review for Defence and Security Industry, available in both Czech and English versions from the www.msline.cz page, offered its readers the presentations of mainly Czech, but also foreign, companies who would exhibit at the 14th IDET international fair of defence and security technology held in the Czech Republic. Being the main media partner of the fair for the Czech Republic, our publishing house in cooperation with the international journalist jury has awarded GOLD IDET NEWS (page 40) for the best product to the following three companies: EXPLOSIA, MEOPTA and VVÚ.
In this issue, the leading companies from the Czech Republic present their products and services and, some of them, would like to use this opportunity and invite you to visiting their stands at DSEI fair in London and MSPO in Kielce.
I would like to thank the Embassy of the Czech Republic to the United Kingdom, to the Industrial Cooperation and Organisations Management Division headed by the deputy minister of defence Tomáš Kuchta and to the Ministry of Industry and Trade of the Czech Republic for their cooperation in the preparation of this issue as well as during DSEI exhibition.
I wish all exhibitors many successful business activities!
Šárka Cook, Editor-in-Chief
An electronic version of the magazine
: