Golden IDET NEWS 2017 Award Ceremony
The jury in this year composed as follows: jury president Jörg Aschenbrenner (Austria), deputy president Šárka Cook (Czech). Then, Stephen Elliott (Germany), Stephen Barnard (United Kingdom), Rudolf K. Schiwon (Germany), Walter Christian Håland (Norway), Paolo Valpolini (Italy) and Remigiusz Wilk (Poland) were the jury members.
The ceremony where the journalist contest results were announced took place at the Austerlitz chateau at the gale night in a very pleasing milieu with the attendance of several dozens of invited guests.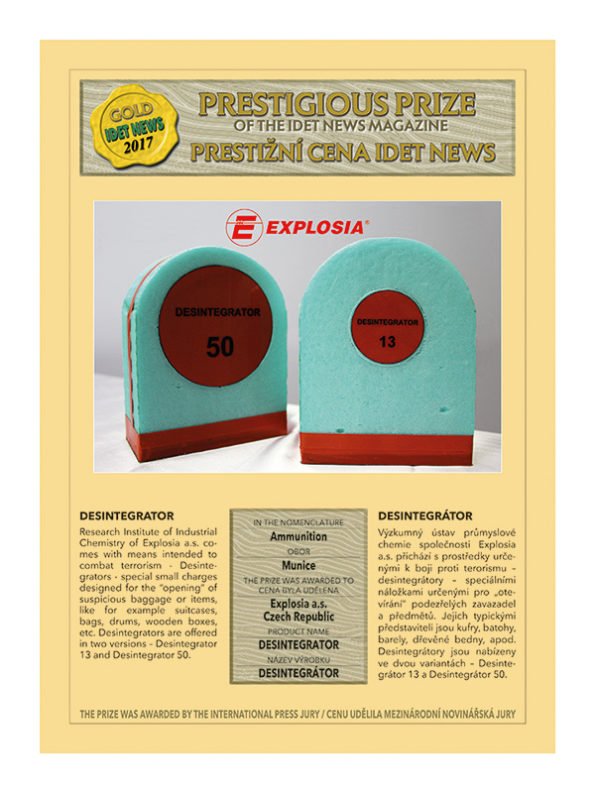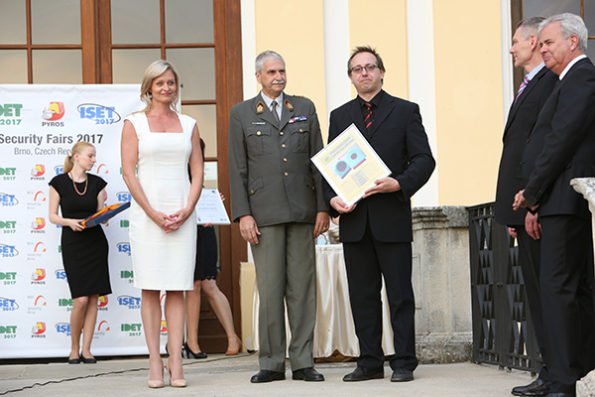 The winner of the Golden IDET NEWS was Explosia a.s. company for its DISINTEGRATOR. This is a system using special charges intended to "open" suspicious luggage or subjects. Typical examples include suitcases, backpacks, barrels, wooden boxes, etc. The disintegrators are offered in two modifications – Disintegrator 13 or Disintegrator 50.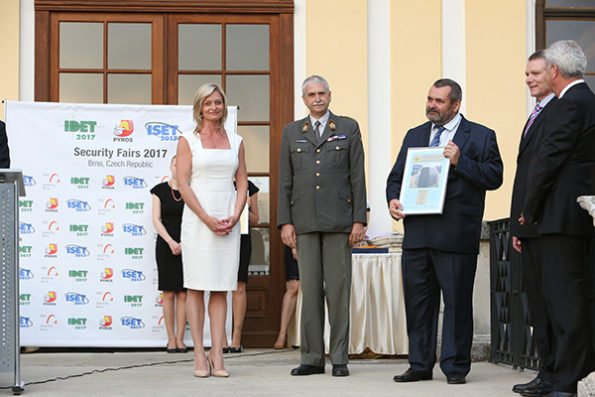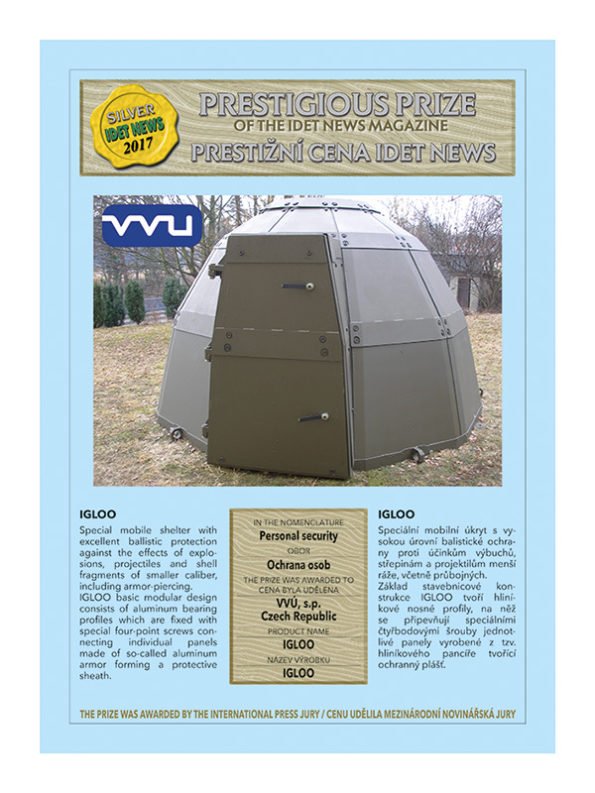 The runner-up and the Silver IDET NEWS winner was VVÚ, s.p. for IGLOO. This is a special mobile shelter with a high level of ballistic protection against the effects of explosions, splinters and small calibre projectiles, including the armour-piercing ones.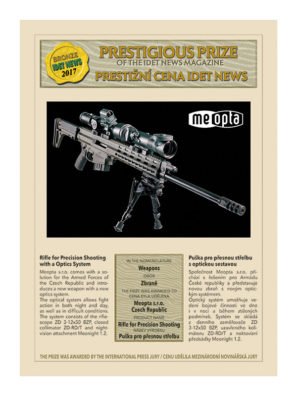 The Bronze IDET NEWS went to MEOPTA s.r.o. for its rifle for precision shooting with an optical system. The system enables fight actions during both day and night and also under difficult conditions.