REVIEW for defence and security industry 3/2016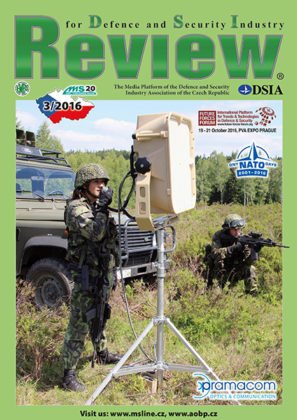 Dear readers,
The XVI. NATO Days, the largest security show in Europe held on September 17 and 18 in Ostrava and the FUTURE FORCES FORUM 2016, an international project supporting interests of the Czech industry, state authorities, science, research and education in the field of defence and security, taking place from October 17 to October 21 in Prague, are the most important domestic events in the field of defence and security this year.
On this occasion, we would like to present to you, on the pages of the Review magazine, more than 40 globally competitive companies that can be proud of their top-level know-how and results, but primarily of their national security and defence capabilities.
I would like to make use of this opportunity to invite you to stands of some of the companies and also to the stand of MS Line at the Future Forces fair, where an international jury will again announce and award prizes to the best exhibits.
The "Review" also contains a report on acti-vities and conclusions of the 20th General Mee-ting of the Defence and Security Industry Association of the Czech Republic and speeches of Minister of Defence Martin Stropnický and DSIA's President Jiří Hynek. We have just started preparing the fourth issue of CDIS Review, which will be published on the occasion of the INDO DEFENCE International Fair, where the magazine will be distributed and where the Czech Republic will have an official national stand.
Šárka Cook, Editor-in-Chief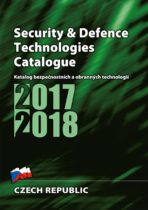 Note of the editor: 
The MS Line publishing house has been preparing the tenth issue of the Catalogue of Security and Defence Technologies for the 2017 – 2018 period, which is available as a hard-cover Czech-English publication and also on-line. It will be presented for the first time at the editorial board meeting in January 2017. All defence and security companies can use the catalogue to present themselves in the form of a business offer and in a photographic product appendix which also contains basic descriptions of the products. If you wish to have a look at the 2015-16 Catalogue of Security and Defence Technologies, visit http://bit.ly/1UY6c9r
An electronic version of the magazine
: