REVIEW for defence and security industry 4/2017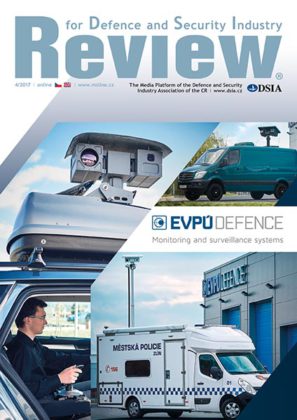 Dear readers,
No matter whether national or civil security concerned, which is one of the most frequent topics discussed in our Review over the recent years, it has always been and will be presented thanks to the outstanding results achieved through the devoted and hard work done by the Czech entrepreneurs. I am convinced that once you will have leafed through the pages of how unique the services and products offered by the Czech defence and security industries are nobody will have the least piece of doubts.
Security is the topic mentioned also by the Deputy Executive Director of Europol as well as by the top repre­sentatives of state administration, this time of the Police Presidium or the Military Police of the Czech Re­public, in the form of their latest in­terviews.
What the representatives of state administration and of industry consent on is the lack of qualified experts and hopefully our journal may be of any help in the matter too. Whether by publishing calls and job offers, which might be unknown to many of potential applicants.
I would like to thank to all of you for the cooperation in 2017 and wish a lot of success, achieving set up goals and, first of all, good health!
Šárka Cook, Editor in Chief
An electronic version of the magazine
: