REVIEW for defence and security industry 3/2017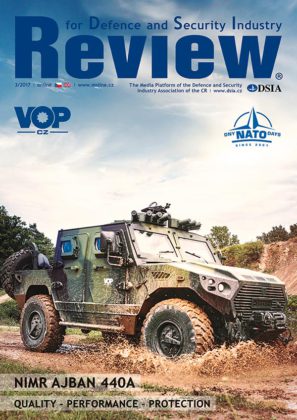 Dear readers,
This Review issue has traditionally been prepared with the view of the NATO Days and the Czech Air Force Days event held on 16 – 17 September in Ostrava, as the MS Line publishing house is a media partner. Since this year, the spectacular event has acquired the AERO Vodochody AEROSPACE a.s. company, the leading and largest aerospace company in the Czech Republic, for the period of three years.
Other companies of no less importance who will present their products at the show as well as other not participating in it are going to introduce you to their products and many interesting new items that were available to see at the largest international fair of defence and security technology in the Czech Republic in this year named IDET held together with the concurrent PYROS and ISET exhibitions. We have been the main media partner for the Czech Republic to this fair for several years and in cooperation with the international journalist jury awarded the best exhibits of IDET NEWS. The IDET NEWS award ceremony along with GOLDEN IDET took place in the Austerlitz chateau attended by numerous significant guests. Find the resume and feedbacks in pages 34-37.
The Review also contains a summary of the Czech Defence and Security Industry Association activities in the past period and an interview with its many-year president RNDr. Jiří Hynek. On behalf of the entire editorial board, we would like to wish him lot of success in his presidential election campaign.
Šárka Cook, Editor in Chief
An electronic version of the magazine
: